Media Servers / Media Centers

By definition, a media server is a device that simply stores and shares media. This definition is vague, and can allow several different devices to be called media servers. It may be a NAS drive, a home theater PC running Windows XP Media Center Edition, MediaPortal or MythTV, or a commercial web server that hosts media for a large web site. In a home setting, a media server acts as an aggregator of information: video, audio, photos, books, etc. These different types of media (whether they originated on DVD, CD, digital camera, or in physical form) are stored on the media server's hard drive. Access to these is then available from a central location. It may also be used to run special applications that allow the user(s) to access the media from a remote location via the internet.

Kodi
Initially released at 2002 as Xbox Media Player and from 2003 as Xbox Media Center and today known as Kodi is one of the best known and used Media Center solution oe multi platform Home theater PC (HTPC) application.
It is highly customizable which is one of its most important feature. You can customize its look via skins and extend its capabilities via plugins beyond what You might imagine.

It can support Live TV via TV Tuner cards or be as an IPTV player can do DVR – Digital Video Recording and EPG functionality which like the IPTV Player and EPG capability is missing still from its No 1. rival Plex and its a feature I would love to see it acquiring in the coming future.

* in theory there is a plugin to add some sort of IPTV player capability with m3u playlist support to Plex but I could never actually make it work myself… A feature like that should be built in together with EPG Support into the core of the application *

Kodi can also handle Your music library and Photo collection like many other alternatives we willl see today but its real power is not in what the other alternatives also do but the one they do not and that is the one single feature which makes Kodi the perfect choice which can not be replaced with anything else.

One of the main issue for me with Kodi that out of the box its a stand alone application and not a client-server nature one like many of its alternative options We will see today : Plex. Emby, Jellyfin, etc.

However with additional work and configuration it can be done that Kodi's catalog ( Library Sharing) be shared with another Kodi client as a UPNP server same goes for a centralized Database for Multiple clients see this link to know more ( article is from 2015 but it should still be relevant today)

Kodi's real power is in its addon / extensible nature through plugins which is also why it receives a lot of negative press regarding being a safe heaven for illegally streamed Live TV content and Movies/TV Shows * pretty much like Popcorn TV application*

Via its third party addons Kodi can be extended with a broad source of content ( Live Sports, Live TV Channels (iptv), Movies and TV Show (VOD) and also with legal content from the likes of Spotify and Tidal or Amazon Prime and Netflix.

However it is a laborious job constantly being on top of which addons / sources work and which got defunct for this You will need to read some websites , forums or other sources of information to get to know the latest * also what works today might not work tomorrow*

Some third party addons are not free but paid and mainly coupled with IPTV subscriptions which I am not sure anyone would need with the tons of sources out there for free iptv and other free addons providing You with the same

* as always IPTV service can stop working from one day to another and there is not a thing You can do about it.. therefore the IPTV services or links i tried in the past were from reputable sources and with nearly always on a pay monthly basis so if the service goes away at any moment I can also cut my losses *

Alternatives to Kodi
(Server)
Many of the below alternatives are based on Kodi / XBMC
https://en.wikipedia.org/wiki/List_of_software_based_on_Kodi_and_XBMC#Plex

Plex

Initially released in 2008 is a client-server media player system based on the XBMC source code.

The Plex Media Server application can be installed on Windows, MacOS, Linux, FreeBSD, Nvidia Shield TV and available also on Qnap and Synology NAS as well * I personally run it on a QNAP NAS connected directly to a Smart TV via HDMI *

Unfortunately Plex killed back in 2019 the plugins support * i think it did not want to end up where Kodi is with constant negative news around illegal and pirated content streamed via third party plugins which they would have no control over just like Kodi *
The server desktop application organizes video (movies & tv shows), music and Photos from your hardrive or network storage folders and also from online services ( podcasts and also Plex from 2019 started to offer free ad-supported video on demand with TV Shows and movies from distributors from Crackle, Warner Bros, MGM, Endemol Shine Group, Lionsgate and Legendary

Also offers Live TV channels for free some of which are quiet great to be honest.

If you upgrade to a Plex Pass (4.99 a month) You can add a compatible HDTV Tuner and access even more Live TV in Your area and also do DVR (Digital Video Recording) to Your harddrive

Plex offers a comprehensive and personalised news experience featuring the most reputable and trustworthy news sources worldwide through Plex News hub integrated into Plex

My only issue with Plex is the lack of IPTV support builtin to the application. Before 2019 when Plex had a some kind of a plugin system it was possible though I never made it work myself and the latest way to make it work * i did not try myself* is to install some additional thing on a docker container to make it work .. see the link here

I honestly think IPTV support in the day and age of today should be part of Plex and IF i ever look for alternatives that being the only reason.

Plex Pass

Starting from 4.99 euros a month You can have a long list of additional perks in Plex , my favorite is the skip intro in tv series the same like when You watch Your tv series on Netflix 🙂 )

Skip Intro
Phhoto albums
PlexDVR
Lyrics
Mobile Sync (download content Movies,TvShows, Music. Photos for Offline viewing)
Parental Controls
PlexAmp (beautiful Plex Music Player, Build Radios from Your collection, Parametric EQ, Fades. Loudness leveling)
Discount on Tidal subscription
For me Plex is the best alternative and the one I use since many years.

I always think about to build a small plex server with more transcoding power connected directly to my Smart TV and indexing content from the Qnap NAS or just go via the Nvidia Shield TV box route and use that as my Plex Media Server.

Or just build a plex server myself with the now inexpensive (230 euros) Geforce GTX 960 4GB Ram which has H.265 support and can stream to multiple clients even when need to transcode from 4K to 1080p or 720p high bitrates. I left a link in the shownotes where You can look up Nvidia GPUs and their Plex Hardware Transcoding Performance
* right now both content and plex server lives on the Qnap NAS and it connects via the Qnap's HDMI out to the TV but actually I use it most of the time with the Plex App on the Samsung Smart TV which goes through the network anyways…*

as You can mount network folders on a linux server or nvidia shield pro tv box and make those available for Plex Media Server

OSMC
OSMC (Open Source Media Center) is perhaps snother good looking Kodi alternative that you can find among the score of media centers. It's based on the same Kodi project but brings a new and modern user interface that is best suited for TVs and larger screens. Similar to Kodi, OSMC is also open-source and brings the identical tabbed-layout UI.
However, the UI elements are quite polished and clean as opposed to Kodi. And the best part is that you can even use some of the popular Kodi addons on OSMC. OSMC offers its own app store where you can discover new addons and plugins to get content of your preference.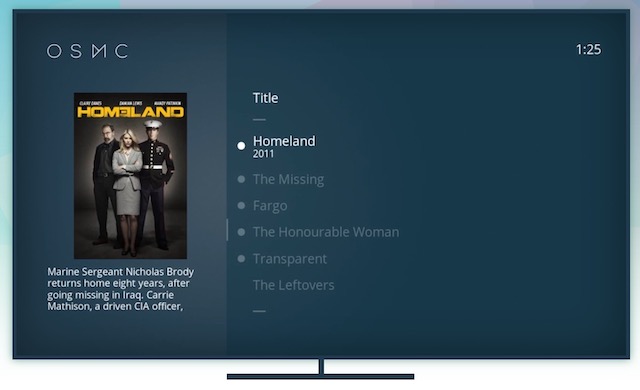 OSMC can play almost all the major media formats out there with a powerful built-in transcoder. Apart from online content, you can also use OSMC as your media center just like Kodi. You can manage your library of movies, TV shows, music, pictures and more.
Best of all, OSMC scraps movie posters, synopsis, and other relevant information from the web for you the media player on OSMC feels much more cohesive and in control than Kodi which is an added advantage.
OSMC can be installed on a variety of devices or purchase their purpose built device for it from their web shop.


I think personally I would spend a bit more and get the Nvidia Shield TV box however I tried Stremio on my Raspberry Pi and it worked very well I must add.
Mediaportal
The only issue with Mediaportal that it is a Windows only application 🙁

* i used it in the past under windows to handle my then small tv series collection and watch them.. I nearly bought a remote control compatible with it – MCE remote compatible – It was around 25 euros and i never bought it because I could not afford it at the time *

– i watched the entire series Six Feet Under on Mediaportal the first time –
It has a great interface mainly based on Kodi, can be themed / skinned offers Live TV & PVR functionality , Music, Radio , Movies and TV Shows and it has integration to Remote controls .. I nearly bought one remember?




Emby

One of the things I love in Emby that it has IPTV support built in the feature I miss most from Plex Media Server.

However the same in the case of Plex a premium subscription is required to acquire certain premium features for example Live TV and DVR same as in Plex called Empy Premiere costs the same 4.99 per month or 54 a year ( Lifetime 119)

Its premiere features are pretty much close to or identical to Plex Pass:

Offline Media
DVR feature
Free client apps
Cover Art
Cinema mode ( trailers, custom intros)
Cloud Sync
Emby Theater app for TV
Convert content to streaming friendly format
Folder Sync – (Sync your media to folders and external hard drives for easy backup, archiving, and converting)
Podcasts
Backup and Restore Server Configuration
Smart Home integration (Amazon Echo and Google Home)
Jriver Media Center (originally Jriver Media Jukebox)

Pretty much the only application which has no free tier tough it has free trial. It is a paid application.

It is also one of the oldest initially released in 1998 written entirely in C++ exists for Windows , Mac OS X and Linux.

Its a multimedia application ( A Jukebox like its original name suggests) most similar to the now disappearing iTunes application which uses most of the screen to display a potentially very large library of files.
It can rip and burn cds and supports static and dynamic playlists ( very jukebox like)
It allows access via the network to its library as Tivo Server , UPNP and DLNA Server and the central machine can also act as a library server sharing its content up to 5 clients.

It has web services integrations tough Netflix is now depriciated 🙁

Some of the plugins to services are

Audible
Amazon Music
CD Baby
Hulu
MediaNet
Youtube
HDTracks
Digitally Imported
Radio Tunes
Podcasts
Shoutcast Server
Last.fm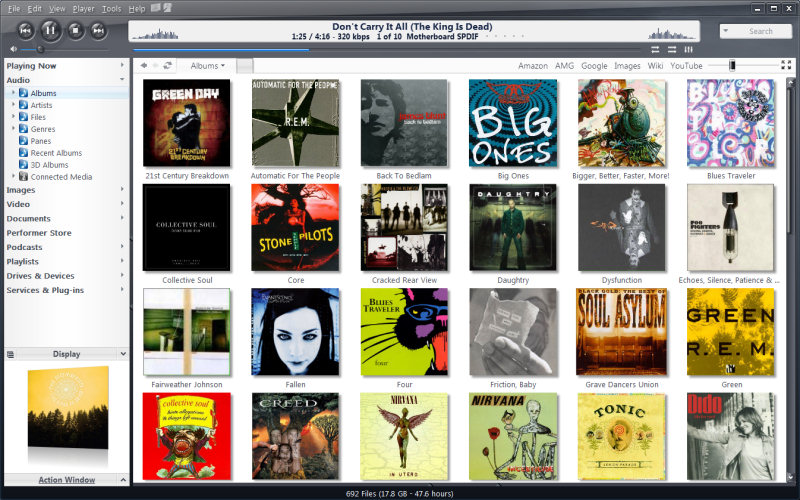 JellyFin

Movies, TV Shows, Music , Live TV & DVR is what Jellyfin is or as it defines itself on their website

Has clients for nearly all the platforms ( Samsung Tizen is on the way)
The Server can run on Windows, Mac OS X , Linux , Docker Container or in a portable form on anything with a .NET Core runtime

What is very refreshing to see while It is simple in offering compared to Plex or Emby while it only has Movies TV Shows , Music and Live TV & DVR if eventually that is all You need You might not need to look elsewhere. Another great thing is there no free and premium tiers. One package and its free.

Sure if You need bells and wistles found in Plex or Emby or Mediaportal like Radio (mediaportal) Podcasts or IPTV , Collected News and Ad Sponsored Movies and TV Shows (plex and/or emby) You might need to pay a monthly fee 4.99 or go for a lifetime pass on the chosen platform the next time they bring a discount or black friday deal on those passes as those usually worth it.




Stremio
Stremio is a modern media center that's a one-stop solution for your video entertainment. You discover, watch and organize video content from easy to install addons.
Movies, TV shows, live TV or web channels – find all this on Stremio.

Stremio is available for all devices Windows/Mac/Linux and Android / iOS
You can install official and community add ons and additional sources to add more content like Youtube, Netflix Amazon Prime

i really like it as it brings together many of my favorite sources.. netlfix and popcorn time for example amongst other sources.

Stremio really deserves Your attention as it is great to bring many sources together effortlessly for You the viewer.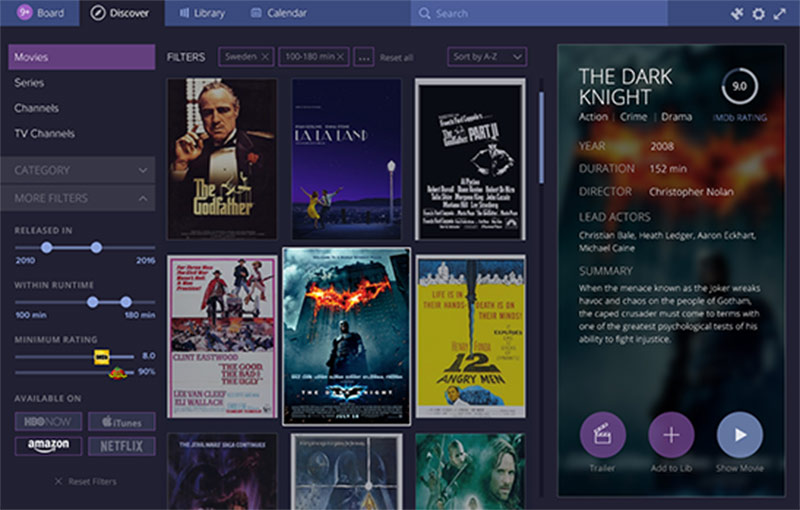 MythTv

Started at 2002 MythTV is a Free Open Source software digital video recorder (DVR) it also allows to organize and manage Your video library and it provides similar functionality to Plex * tough Plex is much more streamlined and perfected towards that goal where MythTV is more focused to watch , pause, rewind and record Live TV watching it through MythTV also offering EPG support ( pretty much like modern set top boxes or iptv streaming boxes)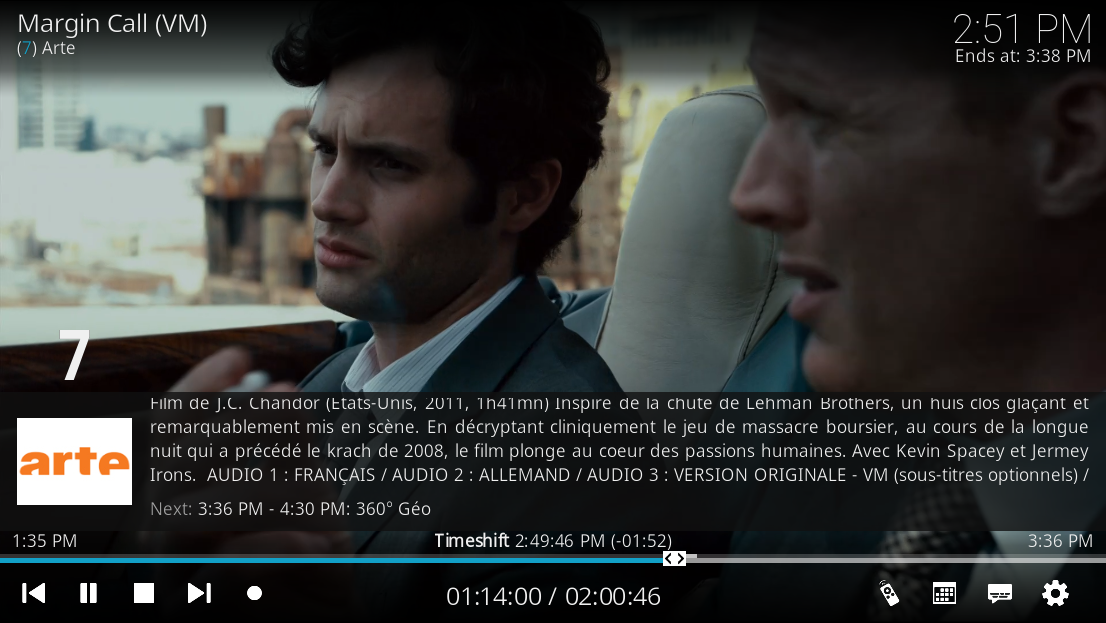 Addons and Extras
MCE Compatible Remote Controllers
( they look beautiful)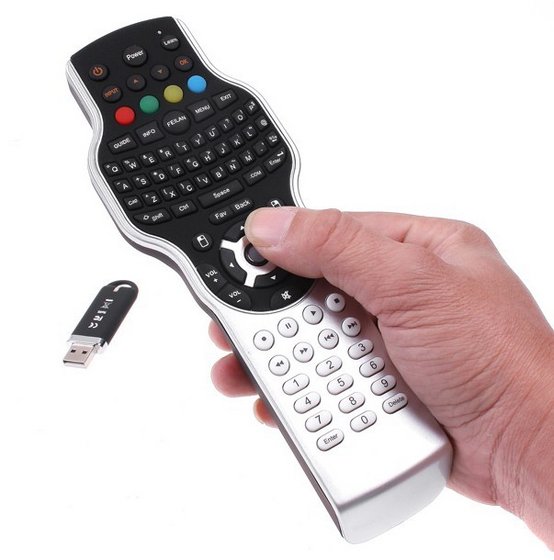 TV Tuner Addons ( i still have a TDT Compatible PCIe card somewhere)

Silicondust HD HomeRun is definetly the best one I have seen out there



It comes in two versions DVB-T (2 tuners or 4 tuners) and DVB-C (4 tuners) — make sure You know the signal type You have in Your country or region for 100% compatbility.

You can receive free local tv via antenna in the DVB-T version or Cable TV Subscription via the DVB-C models and stream it to clients in your existing home network ( tablets, phones, etc.)

These boxes are NOT compatible with the popular IPTV type of services ( for that anyway You have Kodi or other apps and also You can get an IPTV compatible streaming box if You wish to have a separate physical box for it)


Clients

Android TV Boxes
Nvidia Shield or my Xiaomi Mi Box S are the ones I would recommend.
I am seriously thinking of an Nvidia Shield Pro TV Box to see its performance as a Plex Server.
Smart TVs
I had the best experience with Samsung Smart TVs. I had LG TV in the past (still do ) but I was not lucky with its smart features hence I have the Xiaomi Mi Box S android tv box and a google chromecast before that.
Mobile Phones and Tablets
I always prefer and recommend flagship brands and devices for best experience ( Samsung phones, Samsung S7 tablets, etc)

Had no issues on Samsung mobile phones and tablets.

Laptops and Computers
If Your expectations are not 4K content being streamed down to Your device You could be suprised that even an older 8-10 year old laptop can do 720p content easily and without an issue.

Most of the apps shown here today have clients for major platforms (Linux, Mac OS X , Windows) and if none of those works for You then Web Player or Browser based playback is possible most of the time.
Links
https://www.ionos.com/digitalguide/online-marketing/online-sales/kodi-alternatives/

https://es.wikipedia.org/wiki/Kodi
https://www.androidcentral.com/can-i-use-nvidia-shield-tv-pro-plex-server#:~:text=media%20streaming%20bliss-,Can%20I%20use%20the%20NVIDIA%20Shield%20TV%20Pro%20(2019,as%20a%20Plex%20Media%20Server%3F&text=Best%20answer%3A%20Yes%2C%20you%20can,stream%20all%20your%20favorite%20media.
https://www.firesticktricks.com/best-stremio-addons.html
https://archive.org/details/moviesandfilms
http://www.publicdomaintorrents.info/

https://www.technadu.com/best-working-kodi-addons/6051/
https://www.team-mediaportal.com/mediaportal/about-mediaportal